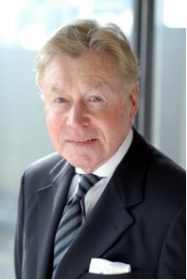 Vince McNeill
Operating DIrector
(312) 494-9800
Vince has devoted more than 37 years to building businesses in North America. He spent the first 10 years of his career as a market and product development specialist for major public companies, including Bell Canada and Toshiba North America, helping them build out entrepreneurial business units. In 1981, he joined Scentex, a small privately held home products company located in Chicago. In 1987, Vince started up and headed a new subsidiary within Scentex called Technical Concepts, Inc. Over the next two and a half decades, Technical Concepts grew rapidly to become the world's leading supplier of state-of-the-art automated and touch-free systems for commercial washrooms. Vince remained an owner and a leading member of Technical Concepts' senior management team through the sale of the company to a private equity firm in 2003 and thereafter through its subsequent sale in 2008 to Newell Rubbermaid. Vince was instrumental in all phases of Technical Concepts' phenomenal growth and profitability including new product development, establishing the company's European business, helping to manage its sales forces, and being responsible for all of the company's private label sales to leading OEM manufacturers around the world. Since the company's sale in 2008, Vince has remained a consultant to the buyer and is pursuing other business and personal interests.
Operating Director, City Capital Advisors, LLC 2009
PREVIOUS EXPERIENCE
Technical Concepts, Inc.
EDUCATION
Queens University, School of Business (Kingston, Ontario)